Events at Wild Birds Unlimited in Middleton
Daily Savings Club - Double Points Event
March 9, 10, 11, 2023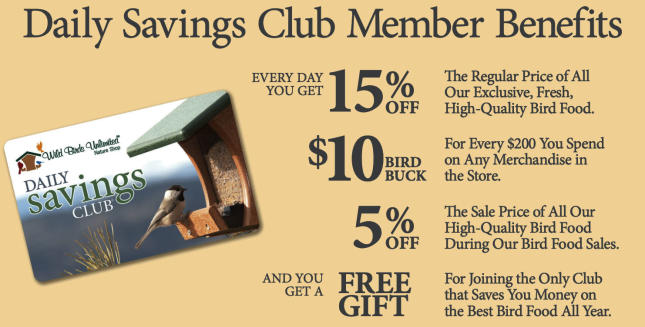 Here are the upcoming seminars at WBU Middleton:
March 18 - Bluebirds - Led by Patrick Ready
April 15 - Gyrfalcon - The Noble Hunter (live bird presentation)
April 29 - Hummingbirds - Led by Kathi and Michael Rock
All seminars are FREE and open to the public. They are at 10:00 a.m. on Saturdays, with an additional seminar at 11:30 a.m. if demand is high. All are held at 8402 Old Sauk Road. Space is limited so please call 608-664-1414 to reserve your spot.