Bad Blogs
Bad Information on the Internet


Blogs, Bad Blogs!!

Our Wild Birds Unlimited store in West Madison often sees customers coming in with a printout or citations from the Internet claiming something contrary to factual information about birds and birding. These blogs are almost always run by one person and represent their opinion; not factual information.

This is true with all types of topics, but bird feeding is a focus of many of these sites.
Wild Birds Unlimited has for over 35 years provided solid and factual information. Before you believe one of these erroneous sites, consult us.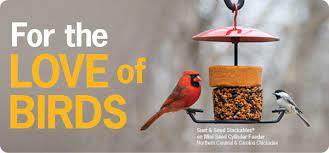 Wild Birds Unlimited "We Bring People and Nature Together"
8204 Old Sauk Road
Madison, Wisconsin 53562
608-664-1414
[email protected]