Special Note:

(2017)

Here we go YET again!

I posted this a year ago and we still receive unwarranted concerns on the following two "false News" items.

Many of us use the web to search for bird related information, and we are sure you have run into sites claiming to provide information that are actually personal opinions that not based upon factual information. There are too many of these sites!

Recently, a customer brought in someone's personal blog that stated that using hot pepper is bad for the birds. Nothing that was said in this declaration to justify their claim was based upon facts. Published research actually contradicted this site's declarations to the point that it suggested that Poultry veterinarians should give Capsaicin to chickens to reduce hypothermia issues!

The same negative claims have been made about using grape jelly with orioles. The claims were based upon the idea that birds are like mammals. If you have not notice, they are not!

READ OUR ARTICLES ON THESE TWO SUBJECTS LOCATED ON THE LEFT SIDE PANEL.

We at Wild Birds Unlimited do not provide you with our opinions, but with functional information backed by 30+ years of experience and research.

DSC Double Points Weekend

June 16 17, & 18th

Club members will earn

those coveted $10.00 Coupons!!!

Products Designed by Experts-

Trusted Local Advise!

Sign up early

608-664-1414
We have a large supply of Garden decor and enhancements!
June Specials
JUST FOR DAD
Advanced Pole System

(APS) will remain on sale

@ 15%

OFF all sets and pieces for the entire month of June!!!
Best System for Backyard Bird Feeding
All Steel Powder Coated Interlocking Adaptable
1)
Seeds of the Month - Our Three
No Mess Blends
10% OFF No Mess CC

, White Deluxe
&

No Mess NM Blends
Video on White Deluxe Blend Video on No Mess CC Video on No Mess NM
DSC club members will receive their normal 15% OFF PLUS AN ADDITIONAL 5% on these blends.
2)Bird Baths and Fountains are on SALE!
All pieces are 15% OFF!

Valid until June 30th.
3) ALL Hats are 10% OFF for June including Tilly and Wallaroo Hats

. Details Click Here!
5) There is a

20% OFF

coupon in our newsletter for June and Father's Day. Use it for most non-sale items!
Click here for the newsletter.
6) All EcoTough Feeders are 15%$ OFF for June.

Made in Wisconsin and their longevity is much better than any wooden feeder.
7) All Tube & Finch Feeders are on sale in June!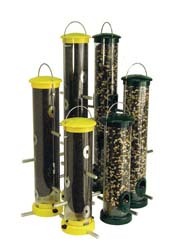 8) Optics Sale: 10% OFF any vortex Diamondback Binoculars
& Scopes
See our collection of outdoor pillows.
15% OFF for June.
These summer pillows are offered in a variety of colors and designs. Perfect for outdoor lounging.
---
Seminars are filling fast. Both seminars are full for 10am - openings for 11:30am CALL!! for a seat reservation 608-664-1414
------------------------------------------------------------------------------------------------------------------------------
Daily Savings Club membership bonanza!
15% Off as you enjoy year around "+" an additional 5% when seed is on sale! No one can match these prices for fresh seed!
-------------------------------------------------------------------------------------------------------------------------------
Use our site list to the top left to find a listing of all articles within this web site.
---
---
Hey! Seniors (62+)
Wednesday

is your 10% discount day for any non-specially priced items!
_________________________________________________________________________
-> 142+ species like it!
...preparing you for the best backyard bird feeding experience possible. At Wild Birds Unlimited®, our Certified Bird feeding Specialists™ are trained to show you how to turn your yard into a bird feeding habitat that not only brings song, color and life to your home, but also benefits the wild birds and the environment in your area.
Wild Birds Unlimited is not just about selling bird feeders and birdseed. We pride ourselves on being able to give you the most accurate information and knowledge about your local birds.
Based on more than 25 years of research and experience, our products have been designed to be the highest quality bird feeders and bird feeding equipment on the market today. We're so confident about our designs that many of our products carry a lifetime guarantee.
We're not only proud of our feeders though.
We also have the freshest birdseed in town

. Our exclusive regional blends are not just fresh; they're specially formulated from

100% edible seed

that the birds in your backyard will love.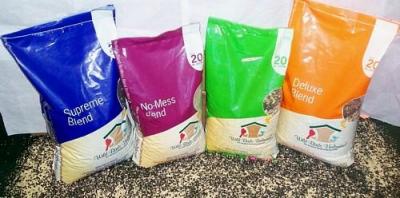 It is our goal for you to have the best possible experience from your bird feeding hobby. Backyard bird feeding is the most relaxing, fulfilling, educational and exciting hobby that anyone, young or old, can enjoy.
At Wild Birds Unlimited, we are not just a birdseed store. We are Your Backyard Birdfeeding Specialist®, here to help bring you, your family and nature together.