8402 Old Sauk Road
Middleton, WI 53562
Next to Walgreen

(608) 664-1414
Open Today Until 7:00 pm
| | |
| --- | --- |
| Monday | 9:00 am - 7:00 pm |
| Tuesday | 9:00 am - 7:00 pm |
| Wednesday | 9:00 am - 7:00 pm |
| Thursday | 9:00 am - 7:00 pm |
| Friday | 9:00 am - 7:00 pm |
| Saturday | 9:00 am - 6:00 pm |
| Sunday | 11:00 am - 5:00 pm |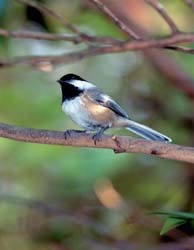 Bob & Jan Ross Franchise Store Owners
View Our Store Site
Feed the birds to save them!
A recently published study in the journal Science,
has found that the population of breeding birds in the US and Canada has dropped by nearly 30% (or 3 billion birds) since 1970.
The following "eye opener" articles are from Cornell Lab of Ornithology's "Living Bird" magazine. Autumn 2019 Issue.
Every Birder and bird feeding enthusiast should read these reports!
The study is a collaboration between avian and conservation scientists, led by Ken Rosenberg from the Cornell Lab of Ornithology and American Bird Conservancy. While this is some very discouraging news about overall bird populations in the study, there are some encouraging examples of how galvanized human effort can work to bring back our birds. Examples include Raptors (+200%), Waterfoul (+56%) and Woodpeckers (+18%). Good news continues with the Bluebird population in WI on the rise thanks to BRAW's continued efforts. When we all band together to help the birds - we can make a difference.
As experts about the hobby of backyard bird feeding, Wild Birds Unlimited has a long history of providing educational information, products and services that directly support local and migratory songbird populations. We can answer some of your questions about how you can take action to make your home and lifestyle more birdfriendly. Our partners at the Cornell Lab of Ornithology have several suggestions about the "7 Simple Actions to Help Birds." These are briefly shown below. More information can be found on our website: wbumadison.com.
---