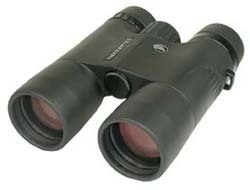 December 2012 & January 2013
10% OFF all Rangers
Ranger 8x42* Binocular
This binocular is the "Birder's Standard" as described by WBU's Steve Sample.
New!

T

he Ranger now comes in an ED model line as well with enhanced viewing.



If you are an avid birder and want a durable body, extremely bright viewing system, an outstanding array of construction componets, a unit completely protected from the environment, and guaranteed for a lifetime, this is your best choice.
Steve will be conducting free seminars on "Binocular Basics" during the year with expanded classes during March, April and May to firm your skills in bird and nature watching. For more details, click here.

* 8x42 means it brings objects 8 times closer and the 42 refers to the diameter in mm of the objective lenses. Light gathering is a function of both magnification and the size of your objective lenses. Glass quality and coatings are important factors in having a great view with any binocular. Recent enhancement includes a dielectric coating on the prism surfaces. This makes the Ranger brighter than before!